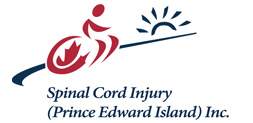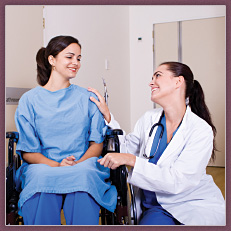 Associations & Government
ALS Society of Prince Edward Island

Funds research towards a cure for ALS and supports provincial ALS Societies to provide quality care for those affected by ALS.
The Arthritis Society - PEI Division

Provides arthritis education and information, patient care and support, and funding for arthritis research.
Association for Newcomers to Canada (ANC)

ANC provides the full range of settlement services to newcomers with disabilities, and also refers clients to other community services if appropriate. Their offices are wheelchair accessible.
Autism Society of PEI

Strives to improve the lives of individuals with "Autism Spectrum Disorder" and their families.
Brain Injury Association of Prince Edward Island

Advocates for the needs of all persons affected with a brain injury.
Canadian Deafblind and Rubella Association (CDBRA) - NB/PEI Chapter

Promotes and enhances the well-being of people who are deafblind.
Canadian Marfan Association - PEI

Provides accurate, timely information about Marfan Syndrome to affected patients, their families, and health care personnel; supports and fosters research.
Canadian Mental Health Association (CMHA) - PEI

Promotes the mental health of all Islanders and supports the resilience and recovery of those experiencing mental illness.
The Canadian National Institute for the Blind - PEI

Committed to research and vision health to enhance independence for people with vision loss, and to providing public education.
Spinal Cord Injury - PEI

Assists persons with spinal cord injuries and other physical disabilities to achieve independence, self-reliance, and full community participation. Core services offered are Peer Support Team, Mobility Equipment Program, Raising Funds and Giving Grants, and Community Advocacy.
SCI - National Office
Cyclespine

Promotes spinal cord injury prevention and raises funds for those already affected through cycling events.
1101 Prince of Wales Dr., 230
Ottawa ON K2C 3W7
Department of Social Services and Seniors

Responsible for pharmacy and dental programs, child and family services, social programs (including the PEI Disability Support Program), and seniors' issues.
DisAbled Women's Network Canada

A national organization controlled by and comprised of women who self-identify as "Women with disAbilities."
Government of PEI - PEI Human Rights Commission

Employers, property owners, and others that offer accommodations or services to the public must accommodate persons with disabilities (physical and intellectual disability, including addiction), up to the point of undue hardship.
Heart and Stroke Foundation of Prince Edward Island

Leads in eliminating heart disease and stroke and reducing their impact through the advancement of research and its application, and the promotion of healthy living.
Hospice Palliative Care Association of PEI

Seeks to bring care, compassion, comfort,s and hope for a peaceful and pain-free death to individuals and families.
ICORD in the Blusson Spinal Cord Centre (BSCC)

The "International Collaboration On Repair Discoveries" (ICORD) is an interdisciplinary research centre working to facilitate the discovery and implementation of relevant solutions to improve functional recovery, mobility, community integration, and quality of life for people with spinal cord injury. This unique initiative brings together spinal cord injury researchers from the sciences, medicine, surgery, rehabilitation, engineering, education, and community- based humanities research.
Learning Disabilities Association of PEI

Advances the interests of people with learning disabilities.
Mi'Kmaq Family Resource Centre

Sponsored by the "Aboriginal Women's Association." Organizes to address the urgent needs of off-reserve aboriginal children and their families.
Muscular Dystrophy Canada - PEI

Supports the independence and full participation of Canadians with neuromuscular disorders; funds research to find a cure and improve quality of life.
Multiple Sclerosis Society of Canada - Atlantic Division

Committed to finding a cure for multiple sclerosis and enabling people affected by MS to enhance their quality of life. On PEI:
PEI Advisory Council on the Status of Women

An arms-length from government advisory agency made up of nine members of Council who are appointed by government to work for equality and to support women's full and active participation in social, legal, cultural, economic, and political spheres of life.
PEI Association for Community Living

Strengthens the capacities of communities to include and support people with an intellectual disability and their families in all aspects of community.
PEI Cerebral Palsy Association

Works to raise awareness in society of the abilities of individuals with cerebral palsy. Makes special equipment loans, provides assistance, advocates, and encourages persons with cerebral palsy to pursue meaningful goals and achievements in life.
PEI Citizen Advocacy

Assists a competent volunteer citizen (advocate) to speak and act with, and on behalf of, one person (protégé) to help them meet their needs and secure their rights.
PO Box 2543
Charlottetown, PE C1A 8C2

Tel: (902) 566-3523
PEI Council of People with Disabilities (COD)

Promotes the full participation and inclusion of persons with disabilities in Prince Edward Island society. Programs Include Community Access, Designated Parking Program, Summer Tutoring, Around the Block Theatre Program, and Snoezelen Room. There are also two programs related to Employment. "Employment Counseling Services" assists job seekers through development of job search and employment skills, career assessments, and access to training and educational opportunities. They assist employers by referring qualified individuals, performing work site assessments, setting up placements, and referring to wage subsidy. The "Work Abilities Employment Readiness Program" helps develop essential skills through career exploration, clarifying career goals, and creating a career plan. COD has three locations.
Charlottetown
Landmark Plaza
5 Lower Malpeque Road, Unit 2
Charlottetown, PE C1E 1R4
Tel: (902) 892-9149

Summerside
11 Water St., Unit 3
Summerside, PE C1N 1A2
Tel: (902) 436-9259

Montague
Brudenell Mini Mall, 2 Crescent Ln
Montague, PE C0A 1R0
The PEI Lung Association

Committed to assisting Islanders to promote, improve, and participate in their lung health through education, advocacy, and research.
The PEI Senior Citizens Federation

Acts as a voice for Island seniors and advocates for a better quality of life on their behalf.
Persons with Disabilities Online (Government of Canada)

A significant, organized resource with many links to websites offering a range of services for those with a disability. Provides access to information, programs, and services for persons with disabilities, their families, their caregivers, service providers, and all Canadians.
Rick Hansen Foundation

Works to inspire others to share in the achievement of big dreams that accelerate improvements in the quality of life of people with spinal cord injury. As a social innovator, the Foundation has two primary goals: to create accessible and inclusive communities for people with spinal cord injury (SCI), and to champion research for a cure for spinal cord injury.

Rick Hansen Institute


A collaboration of people with spinal cord injuries, researchers, and service providers committed to addressing priority needs and generating solutions for people with SCI.
Fully funded by the Rick Hansen Foundation.
Blusson Spinal Cord Centre
6th Floor, Suite 6400, 818 West 10th Avenue
Vancouver, BC V5Z 1M9
Spina Bifida and Hydrocephalus Canada

Parent support group meets alternately in Charlottetown Beach Grove Nursing Home and Summerside Wedgewood Manor. Has a scholarship fund and program, and achievement prizes.
Stars For Life Foundation of Autism

Provides life-long living and learning opportunities for young people with "Autism Spectrum" disorders.
War Amputation of Canada - PEI

Offers services to amputees through its Child Amputee Program (CHAMP), Adult Prosthetics Program, and Service Bureau for war veteran amputees. CHAMP also offers, among other programs, a Matching Mothers Program, Junior Counseling Program, and safety programs PLAYSAFE and DRIVESAFE.
Women's Network PEI

Works to strengthen and support the efforts of PEI women to improve the status of women in our society.