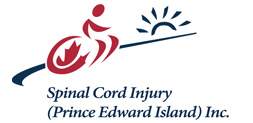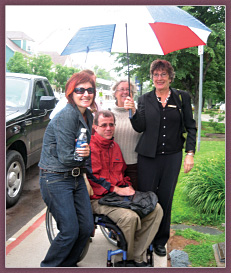 Employment & Income
Canada Revenue Agency for People with Disabilities

Provides programs and tax services for persons with disabilities. Information on the Registered Disability Savings Plan (RDSP).
161 St. Peters Road
PO Box 8500
Charlottetown, PE C1A 8K3
Toll Free: 1-800-959-8281 (for individuals)
Toll Free: 1-800-959-5525 (for business and self-employed)
Website: www.cra-arc.gc.ca/disability
---
Entrepreneurs with Disabilities Network (EDN)

Provides the entrepreneur with services that will aid in creating a successful business venture.
1575 Brunswick Street
Halifax, NS B3J 2G1
Tel: (902) 426-0561 or (902) 426-0591
Email: edn@ednns.ca
Website: www.ednns.ca
---
Human Resources and Skills Development Canada

A Federal Government Department responsible for income security and social development programs. Some examples of its programs/initiatives are Canada Pension Plan Disability Benefit, Opportunities Fund for Persons with Disabilities, and Multilateral Framework for Labour Market Agreements for Persons with Disabilities.
140, Promenade du Portage
Phase IV, Mailstop: Bag 4
Gatineau, QC K1A 0J9
Toll Free: 1-888-276-3632
Website: www.hrsdc.gc.ca
---
PEI Disability Support Program

Funded by the Department of Social Services and Seniors, the DSP can provide supports to adults and children who have an intellectual, physical or neurological disability and have unmet needs associated with their disability. It is a person centred program that provides individual case planning and aims to assist persons with a disability in overcoming barriers to increased independence. The DSP has three components - Child Disability Supports, Adult Disability Supports, and Employment Supports.
Second Floor, Jones Building,
11 Kent St, PO Box 2000
Charlottetown, PE C1A 7N8
(Charlottetown Office)
Tel: (902) 368-5996
(Summerside Office - Access PEI)
Tel: (902) 432-2740
(Souris Office - Access PEI)
Tel: (902) 687-7016
(Montague Office - Access PEI)
Tel: (902) 838-0703
(West Prince Office - Access PEI)
Tel: (902) 859-8824
Toll Free: 1-866-594-3777
Website: www.gov.pe.ca/hss/peidsp/
---
RDSP Calculator

Canada offers a Registered Disability Savings Plan (RDSP). Planned Lifetime Advocacy Network (PLAN) has an online calculator to help people with disabilities and their families use this financial tool.