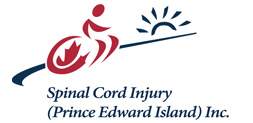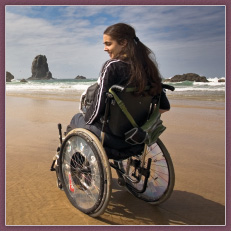 Transportation & Travel
Canadian Transportation Agency

Offers articles relating to travel by persons with a disability. A publication called "Taking Charge of the Air Travel Experience: The Guide for Persons with Disabilities" provides useful information on accessible features and services available to persons with disabilities traveling by air. A "Reservation Checklist" is available to travel agents and persons making arrangements for travelers with disabilities. (Go to website, select English or French, and then look at the left navigation options for the "Persons with Disabilities" button.)
---
Donna's Transport Ltd.

Transports seniors as well as people with intellectual and phisical disabilities. Takes people to Charlottetown and Summerside for medical appointmnets. Hours of operations: 8:00am-4:00pm, Monday to Friday.

P.O. Box 233, Wellington C0B-2E0
Contact: Rodney or Brenda Savidant
Tel: (902) 436-3394

Designated Parking Permits

Contact the PEI Council of People with Disabilities
Tel: (902) 892-9149 ext. 221
E-mail: admin@peicod.pe.ca
Website: peicod.pe.ca

Pat and the Elephant

Transportation for the mobility challenged with competitive rates, flexible hours, professional drivers who are CPR and First Aid qualified, and lift-equipped vans. Located in Queens County, operating 365 days/year. 7:00 am - 11:00 pm.
---
Transportation West Inc.

Provides accessible transportation for persons with mobility impairment, intellectual disabilities, and seniors. Our buses are wheelchair accessible. Operates Tyne Valley to North Cape, with planned excursions to other areas.
PO Box 398
O'Leary, PE C0B 1B0
Contact: John Martin
Tel: (902) 856-0081
or (902)-859-8734
---
World on Wheelz

Arranges and books accessible trips specifically for persons who use wheelchairs, slow walkers, seniors, and all people that with mobility impairment.
Team Taxi

Wheelchair Accessible Taxi (Van) in Summerside, PE.

| | |
| --- | --- |
| 311 Water Summerside, PE C1N 1A6 | |