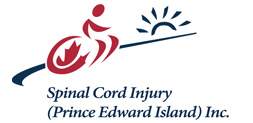 1st Annual 'Wheel & Win'
2011-10-06
CPA PEI would like you to participate in this year's Canadian Paraplegic Association's "Wheel & Win" fundraising event taking place in Charlottetown on Thursday, October 20th, 2011 at 4:00pm at the UPEI Sport Centre Gym.
This is a disability awareness, team relay, pledge sheet fundraising event. Bring your team on event day and compete in the exciting wheelchair challenge. Teams of five have fun and race against the clock and each other through an obstacle course using a wheelchair.
One hundred percent of the money raised through this event remains in PEI and is used to assist people with spinal cord injuries and other mobility disabilities to purchase equipment that has no other funding source. This helps relieve some of the financial burden associated with disabilities which assists people to remain independent in their community.
---