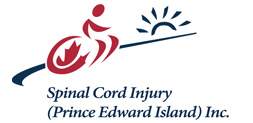 2nd Annual Chair-Leaders Event
2012-05-08
The Chair-Leaders event creates awareness for participants and raises much needed funds. These funds will be used to help the Canadian Paraplegic Association - PEI in continuing to provide services to individuals who struggle with mobility issues in our communities.
Chair-Leaders are community leaders who volunteer to spend a day using a wheelchair and have committed to supporting the Canadian Paraplegic Association - PEI, with the goal to assist persons with spinal cord injury and other physical disabilities to achieve independence, self-reliance and full community participation.

Please take a couple of minutes to watch this inspirational video of MP's in Ottawa participate in the CPA National "Chair-Leader" Event.
http://www.youtube.com/watch?v=sfLv10TIwdY
---