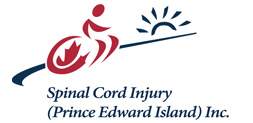 2012 Tony Dolan Bursary
2012-06-01
DESCRIPTION:
This bursary was established by the Canadian Paraplegic Association – PEI Inc. to honour Tony Dolan. Tony was injured in swimming accident in 1978 resulting in a incomplete Quadriplegia and use of a wheelchair. Tony is presently the National Manager of Training and Development for Veterans Affairs Canada.
Tony has a long history within the voluntary sector including co- founding the PEI division of the Canadian Paraplegic Association in 1982 and is presently the Past-Chairperson. Tony has also served on the National Board of the CPA with terms on the Executive and as National President. He is a Board Member of the PEI Council of Persons with Disabilities and has had a long involvement with the Council of Canadians with Disabilities including serving on the Executive and is presently the PEI representative on the Board. Tony is also a past Board Member of the Canadian Council of Rehabilitation and Work, and the Canadian Mental Health Association.
CRITERIA:
This Bursary will be awarded to an Island resident who has a mobility disability entering post secondary education. He or she must exhibit dedication and desire to make a difference in the community through volunteer work.

AWARD VALUE:

$500.00 Bursary
APPLICATION PROCESS:
Applicants must submit a typed 500 word essay outlining their community involvement, academic, career goals and financial need.

CONTACT INFORMATION:

*** NOTE***

The Canadian Paraplegic Association – PEI has switched Office locations and the proper mailing address is listed below!!!!
Paul Cudmore
Canadian Paraplegic Association - PEI
14 Exhibition Drive
Charlottetown, PEI C1A-5Z5
902-370-9523
pcudmore@cpapei.org
APPLICATION FORM
NAME:
HOME ADDRESS:
CITY:
POSTAL CODE: TELEPHONE:
E-MAIL ADDRESS:
HIGH SCHOOL:
---