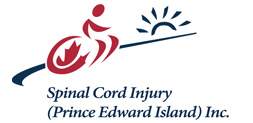 CPA-PEI
2012-11-16
CPA PEI is requesting that your organization/group participate in this year's Canadian Paraplegic Association's "Wheel n' Win" fundraising event taking place in Charlottetown on Friday, November 30th, 2012 at 4:00pm at the UPEI Sports Centre Gym.
Your organization's participation in the "Wheel n' Win" event will help CPA PEI create positive awareness for people with disabilities in our Province.
This is a disability awareness, team relay, pledge sheet fundraising event. Bring your team on event day and compete in the exciting wheelchair challenge. Teams of five have fun and race against the clock and each other through an obstacle course using a wheelchair.
One hundred percent of the money raised through this event remains in PEI and is used to assist people such as repairing a hospital bed for Carl Dawson and fixing Tie downs in Maurice Arsenault's vehicle so that he can drive independently.
Having this fundraising event in our city would give CPA and the city of Charlottetown an opportunity to create positive awareness for people with disabilities.
---