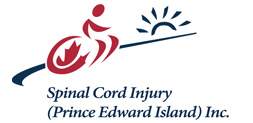 Eat Well Live Well with Spinal Cord Injury
2013-07-19
We are two nutritionists whose lives have both been personally affected by SCI. Through our personal experience and professional practice in working with clients with neurological conditions, we realized that despite the prevalence, awareness and negative consequences associated with many common and potentially life-threatening secondary SCI-health complications, there is limited information available focusing on nutrition and its impact on preventing, addressing and managing them. We recognized that if we were having difficulty accessing this information, so were others. In 2011 we received a grant from the Paralyzed Veterans of America to write the first nutrition book dedicated to the specific needs of people with SCI.
Eat Well, Live Well with Spinal Cord Injury is a comprehensive, practical nutritional guide written specifically for individuals with spinal cord injuries, as well as their families, friends, caregivers, health and medical professionals. This book contains 16 chapters, each focusing on a specific secondary health condition. This includes digestion, pressure sores, bladder infections, constipation/diarrhea, osteoporosis, pain, fatigue, respiratory infections, anxiety, stress, fatigue, sleep, liver function, cardiovascular disease and obesity. Each chapter explains why the condition may develop after SCI and provides information on how nutrition can help prevent and manage the health issue through specific nutrients (foods, supplements and herbs). There are also easy to prepare nutrient dense recipes and reference charts of specific nutrients and supplements recommended for each health condition.
It is our hope that Eat Well, Live Well with Spinal Cord Injury will focus attention on the important, therapeutic role nutrition plays in the lives of individuals with SCI and inspire future research in the area of nutrition and SCI. Most importantly however, we hope this book will help empower you to have greater control over your health and enhance your independence in an easy, practical and cost effective way.
For more information, or to purchase hard copies or PDF formats of the book, just go to www.eatwelllivewellwithsci.com

About the Authors
Joanne Smith B.A., BRT Dip, C.N.P
Joanne is a graduate of the Institute of Holistic Nutrition in Toronto, holds a degree in psychology from York University, as well as a diploma in radio & television broadcasting from Seneca College. As a Certified Nutritional Practitioner, Joanne runs a successful nutrition business specializing in providing optimal nutritional health for people with neurological conditions (spinal cord and brain injuries), digestive dysfunction and weight loss. Joanne has presented at conferences across Canada, including the National Spinal Cord Injury conference in 2010 and 2012 and Ontario Brain Injury conferences.
Her expertise in the disability community comes from her personal experience of living with a spinal cord injury for twenty five years, as well as her years as host and producer of two national television programs that focus on telling in-depth stories about Canadians with disabilities, the Gemini award winning CBC show Moving On, and Accessibility in Action.
Joanne's dedication to raising awareness and improving the lives of Canadians with disabilities led to her receipt of the King Clancy Award in 2006, induction into the Terry Fox Hall of Fame in 2007 and being honoured with the Gabriel Award in 2008.
Kylie James B.Sc. (O.T.), C.N.P
Kylie graduated from Auckland University in New Zealand with a Bachelor of Health Science in Occupational Therapy in 1996. She has worked for over 15 years as an occupational therapist in New Zealand, England and Canada. Kylie is a Certified Nutritional Practitioner, having graduated with first class honors from The Institute of Holistic Nutrition in Toronto. Kylie runs a successful nutrition business specializing in neurological conditions, mental health, weight management and digestive issues. She has presented at the National Spinal Cord Injury Conference in 2012 and Brain Injury conferences across Ontario.
Kylie has specialized working in the field of illness and injury, in particular with people living with spinal cord injuries, chronic pain and brain injuries and various other health issues both as an occupational therapist and as a nutritionist. Kylie became increasingly dedicated to researching nutrition and spinal cord injuries when her one and a half year old nephew sustained a tetraplegia in 2009.
Kylie is also a certified personal trainer and a competitive athlete. She has competed for her country at a National and International level.


---