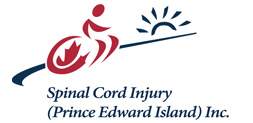 Summer Cash Giveaway Winner 2019
2019-07-12
We're happy to finally announce and congratulate the winners of our Summer Cash Giveaway!
1st place $3,500 winner: Lawrence Coffin of Charlottetown
2nd place $500 winner: Rick Peters of Emyvale
3rd place $100 winner: Larry Young of Grand Tracadie
4th place $100 winner: Peggy Bethune of Charlottetown
The team at SCI PEI would like to thank everyone who bought tickets and donated to our annual fundraiser. Your generosity ensures we're able to provide support to those with spinal cord injuries and other physical disabilities.
Thank you, and see you next year!
---