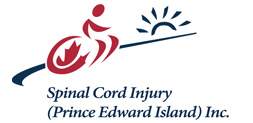 Inaugural Chair-Leaders Event
2011-05-04
If you would like to participate or make a donation to our Inaugural Chair-Leaders Event please click on the following documents to receive detailed information!
This event will be taking place on Wednesday, May 4th.

The Canadian Paraplegic Association - PEI provides essential services such as Rehabilitation Support and Service Coordination, Community Development and Systemic Change, Peer Program, and Information Services. Your participation as a CHAIR-LEADER, or donation, will allow us to continue providing these programs and services.
---