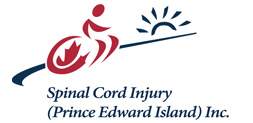 Canadian Paraplegic Association - PEI "An Evening With Cassie Campbell" presented by The Dominion
2011-05-19
CANADIAN PARAPLEGIC ASSOCIATION – PEI
"AN EVENING WITH CASSIE CAMPBELL" PRESENTED BY THE DOMINION
MAY 19TH
"An Evening With Cassie Campbell" Presented by The Dominion
The Canadian Paraplegic Association (CPA) – PEI is very pleased to be hosting Cassie Campbell on Thursday, May 19th at 6:30 p.m. at the Confederation Center of the Arts (Memorial Hall) as part of CPA Month. Cassie Campbell is a two-time Olympic Gold Medalist, a six-time World Champion Gold Medalist in Woman's Hockey and a CBC Hockey Night in Canada Host.

The evening will start with a reception at 6:30 p.m., where you may have a chance to meet and talk with Cassie, followed by an awards ceremony at 7:00 p.m. when the Canadian Paraplegic Association will award individuals and organizations for their efforts in making our community more accessible. Cassie will then have the floor to wow the audience with a motivational speech that is sure to be outstanding!

Tickets are only $20!! Contact Evan at 370-9523 or emackinnon@cpapei.org to purchase tickets or for more information.

Hope to see you there!
Paul Cudmore – CPA- PEI Executive Director
---