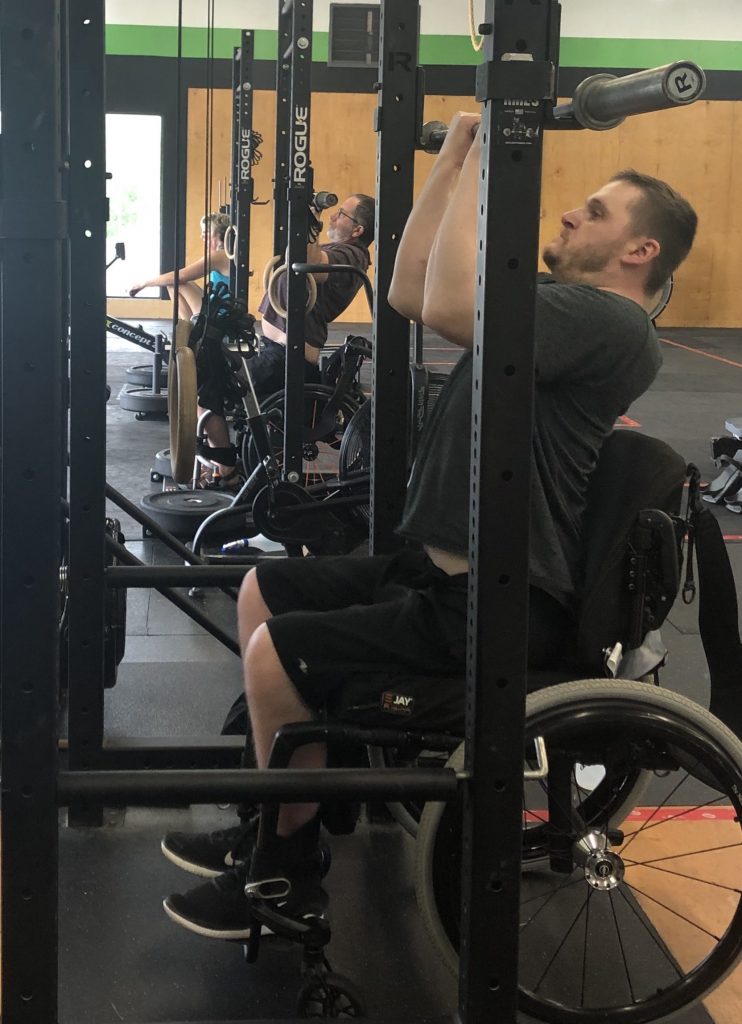 The Accessible CrossFit program is on hold until September, but until then the team at CrossFit 782 is happy to accommodate members with mobility issues through integrated classes.
Members must now book ahead of time to secure a spot in the class here. Those needing accommodations may find the 11am, 1:30 and 2:45 classes to be a better experience as they are typically quieter times with smaller classes. That said, all are welcome to join the class of their choosing.
Memberships will be paid individually until further notice.
Please follow and like us: