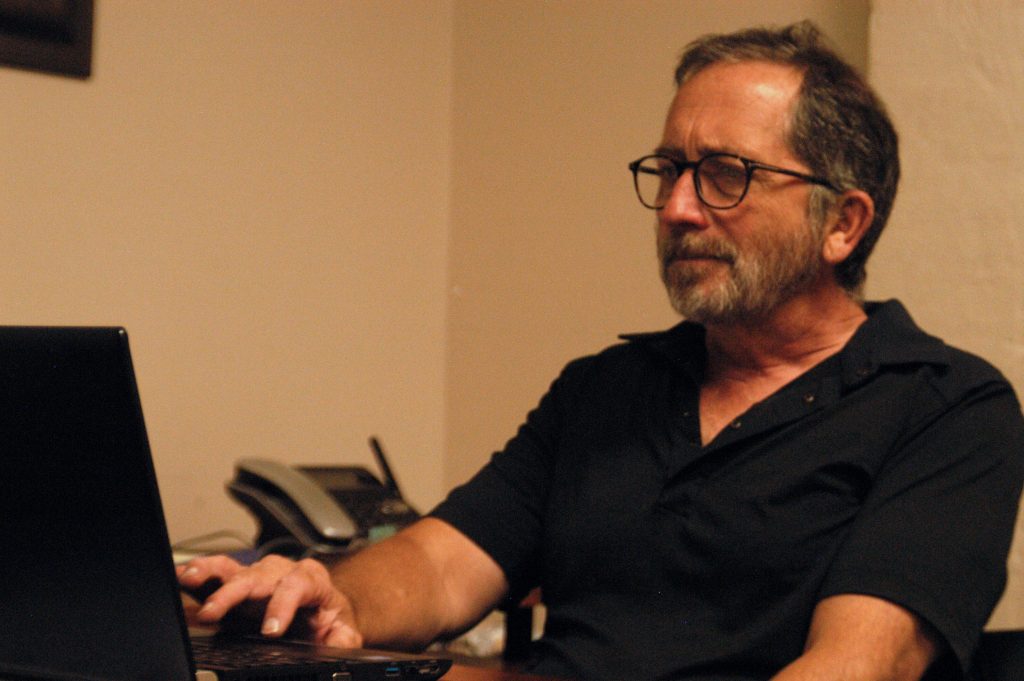 Alan Stanley considers himself lucky.
After he was paralyzed in a bicycle accident in 2015, he was able to start back to work as an IT professional while he was still in rehabilitation at QEH.
There were mixed feelings involved, Stanley said.
"You just want something, anything, to feel normal again. So because I was able to continue with the job that I had, it did bring a sense of normalcy. At the same time, there was also the feeling that things aren't quite the same," he said.
"It's like that with most things once you get back to it – that's work, that's cooking, that's recreation, that's being with friends. There's this feeling of relief that you're still able to do it, but also realizing it's not going to be exactly the same as it was."
Stanley had worked as a blacksmith for many years, but made the switch to IT early enough that he already had an established career by the time he was injured, he said.
"I was lucky in a lot of respects, in that I had a job that did not require much modification. I could use the same desk, I could use the same equipment. I didn't have to work anywhere, where accessibility was an issue."
For many people with spinal cord injuries, that just isn't the case.
That's where employment counsellors like Mark Cameron come in.
Cameron provides no-cost career counselling services through the PEI Council for Persons with Disabilities. The process involves meeting with the individual to get a sense of their interests and passions, and having them fill out online assessments to determine what their transferrable skills and work values are.
Once that's done, Cameron provides them with an idea of what industries they can set out to explore, he said.
"For some people that might mean returning to school. Other people, that might mean volunteering in the field. But it depends, for some people that might just mean working on their resume and developing their job search skills. It depends on the individual."
Whatever they decide, Cameron encourages his clients to do their homework before jumping in, he said.
"I often see people going into a post-secondary program, because they think 'oh, that looks great, that sounds good,' and then they get into it and it's not what they thought it would be. After X amount of weeks, they lose interest or it's overwhelming and then they drop out. And that hurts their self esteem."
Plenty of research can help clients avoid that, he said.
"That might involve going to speak to an instructor at Holland College or UPEI, talking to someone who works in that industry, possibly doing some job shadowing on-site if that's a possibility."
Although it might take longer for some people to accept that they can't go back to work in their field, Cameron wants them to know there is hope, he said.
"The end goal is that they come to the realization that 'you know what, maybe I can't do that type of work anymore, but I also have some transferrable skills that I can take from those jobs into a new field."
You can contact an employment counsellor with the PEICOD Employment Services program in Charlottetown (902-892-9149 ext. 226/227); you can also contact an Employment Specialist in Summerside (902-436-9259) or Montague (902-838-5878) or at workcoord@peicod.pe.ca. 
The PEICOD Charlottetown office is open Mon-Thursday, 8:00-5:30; Montague office is open Monday-Friday, 8:30-4:30 pm, and Summerside office is open from Monday-Thursday, 8:00-5:30.
Please follow and like us: