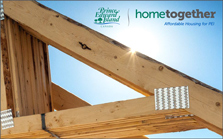 This department provides Islanders with the support and services needed to become more independent. Partnered with the Community Housing Fund which was given nine million dollars to support islanders. They have put together many useful tools and programs to help islanders become comfortable in their homes.
The 2-1-1 service line is available 24/7 and can be reached by calling 211 on your phone, by emailing help@pe.211.ca or by searching pe.211.ca in your browser. It is a navigation service to direct you to the right department, whether you are the one with questions or are providing support to another individual.
There are many other services that have been set up to provide assistance based on several factors factors. For instance:
Seniors housing program: for those 60 years and older, or 55 years and older with a disability.
Family housing: for those under 60 for individuals, couples or families with dependents.
Structural improvements through PEI home renovation programs. All applicants must either own, have life interest or be living with family in the given home. Below are three grant supports that were put in place to assist individuals:
Disability grant: for those with a permanent disability who need renovations to accommodate their disability (medical verification may be needed).
Seniors home repair: essential renovations for seniors (heat, electric, plumbing or safety reasons).
Seniors safe at home: for seniors with physical disabilities and given if required to improve physical safety and access.
If you are in need of urgent or temporary housing support you can call The emergency housing line: at 1(833)-220-4722
Or visit https://www.princeedwardisland.ca/en/topic/housing-0 for more information.
Please follow and like us: