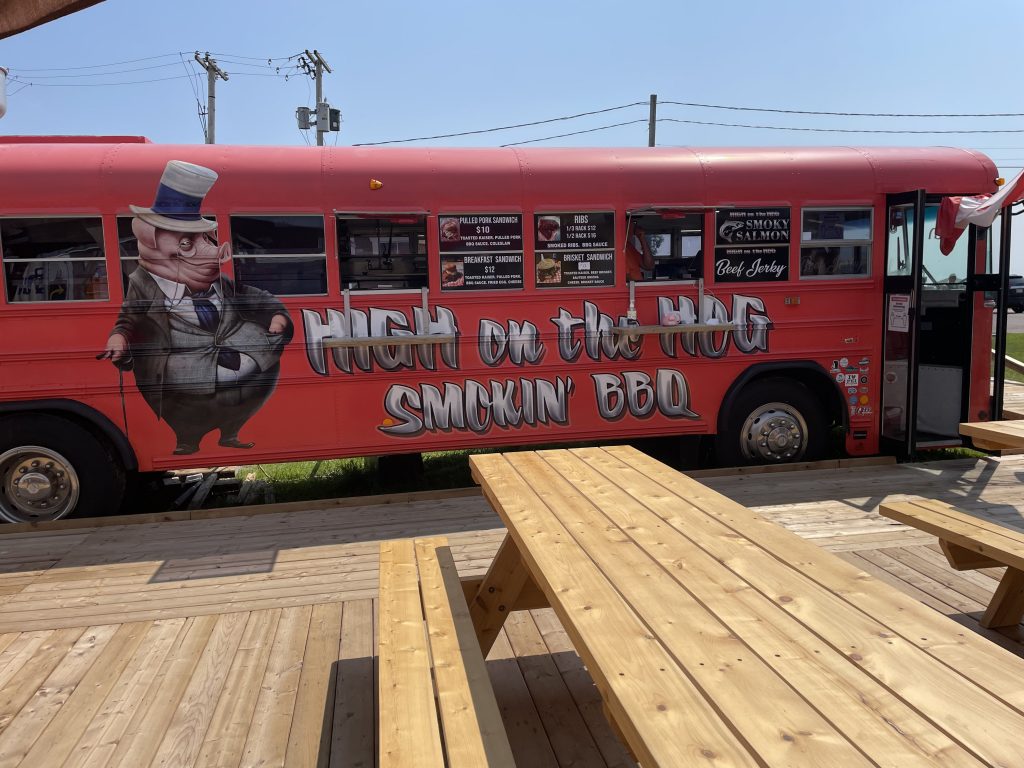 Yesterday we spent the afternoon enjoying Summerside Street Eats, a new addition to Summerside's waterfront. Our friends at the Summerside Port Corporation worked closely with us throughout the design of the food court to ensure it would be welcoming and inclusive for all. Thank you, Gary and Angie!!
This is a wonderful example of how slight proactive adjustments have allowed easy and comfortable access to the court for anyone using wheelchairs or walkers. (It makes life much easier for parents with strollers as well!)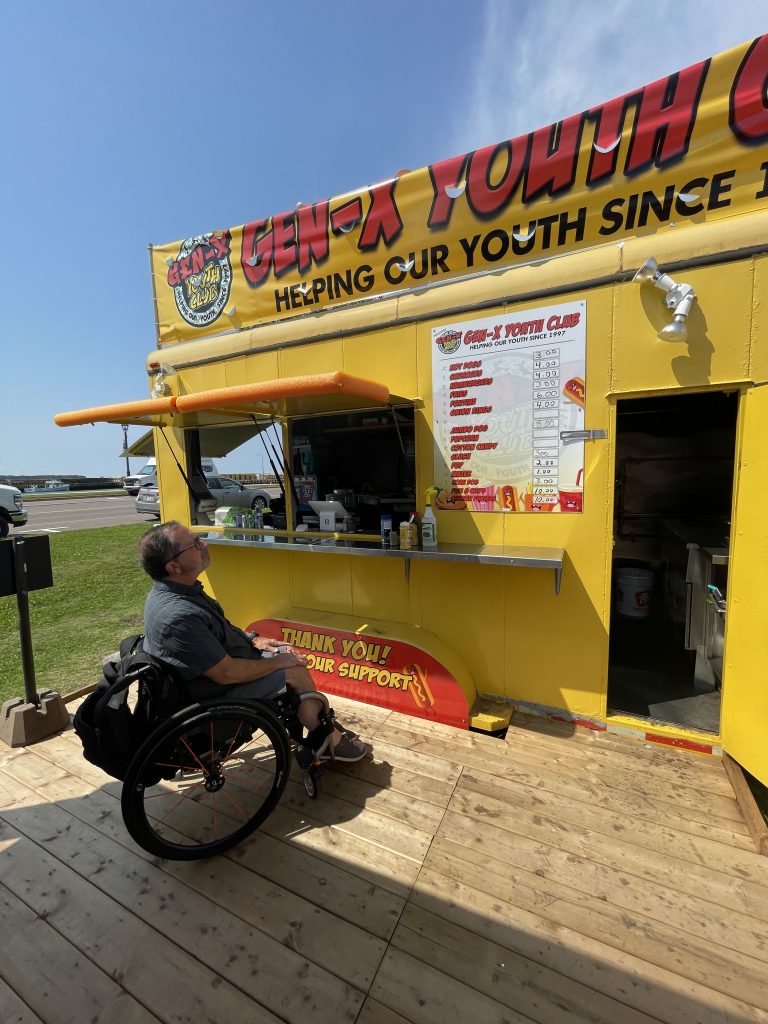 The ramps all have an easy grade, the washrooms easily accessible with wide doors and well-placed support bars, and most importantly the trucks all have gap-free access to their ordering windows. The picnic tables have recessed trellises allowing wheelchair users to get their knees under the table. This is an easy accommodation which is all too often overlooked.
The food trucks provide their customers with multiple food options, from excellent barbequed brisket sandwiches (like the one Alan devoured) to tasty burgers and fries.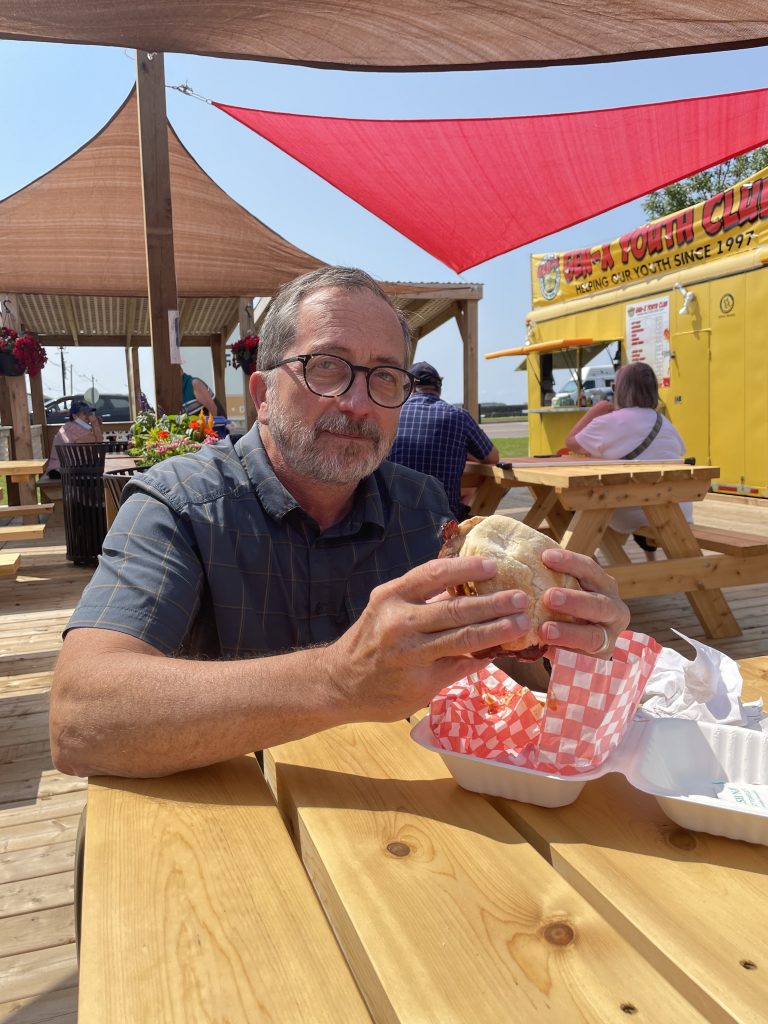 This location is fully wheelchair accessible and is the perfect location for you to go whether that be for a mid-day lunch or on the weekend with friends and family.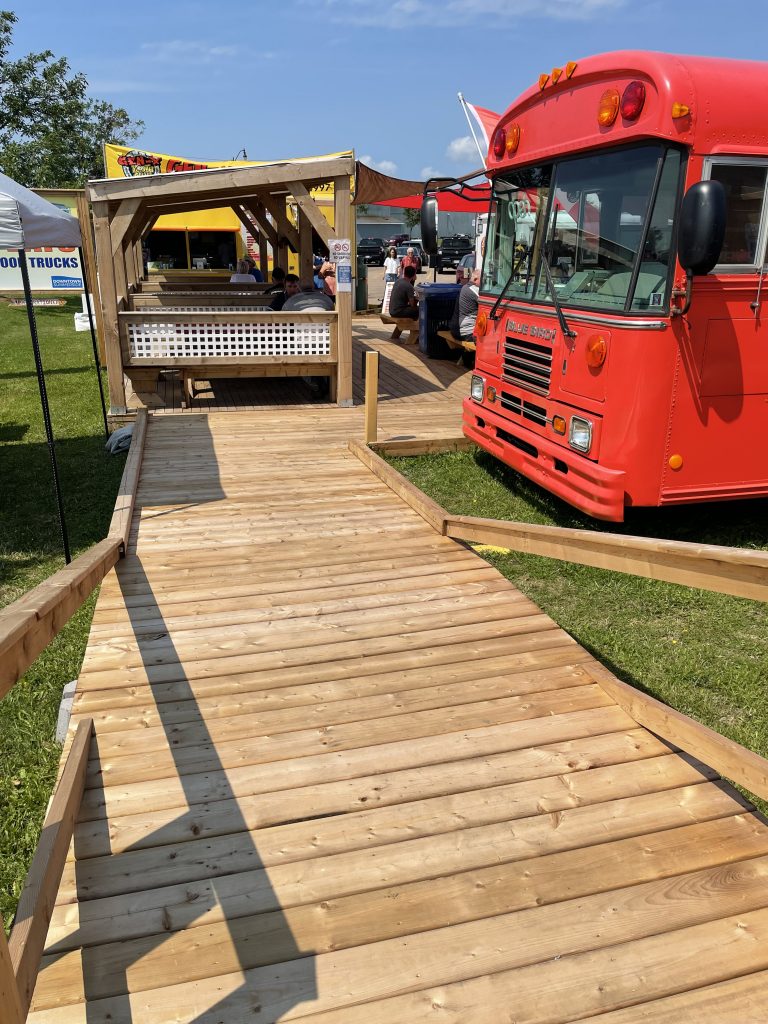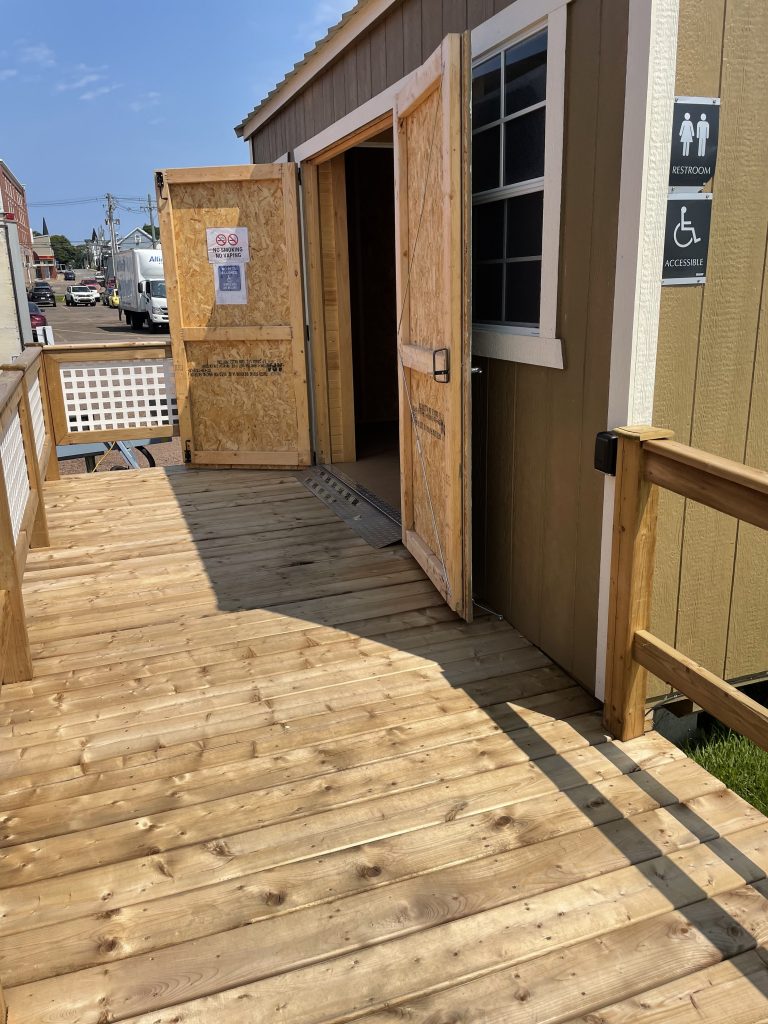 We hope that you will take a chance to go up to Summerside to enjoy the great food located at the Summerside Streets Eats. It is important to enjoy this beautiful island whether you are from near or far. For more information, we have linked the website below!
Please follow and like us: