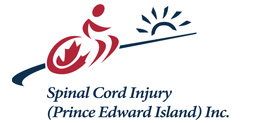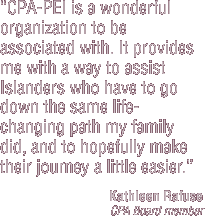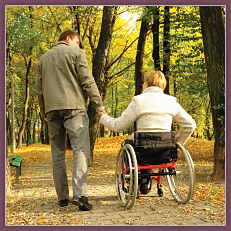 Spinal Cord Injury Canada was founded in 1945 by a group of paralyzed WWII veterans who were determined not to spend the remainder of their lives in hospital. Today, with divisions in all ten provinces and 47 regional offices, SCI provides services to a membership of more than 30,000 Canadians who have a spinal cord injury (SCI) or other mobility disabilities. Independent boards of directors - the majority members of which have mobility disabilities - govern SCI National Office in Ottawa and all provincial CPA divisions.
SCI-PEI assists survivors of SCI and other people living with physical disabilities to achieve independence, self-reliance, productivity, and full community participation. SCI-PEI achieves this through peer counselling, client service delivery, creating educational and employment opportunities, and providing community advocacy.

Nationally, May 7th has been designated SCI Day, and May has been designated SCI month on PEI. SCI-PEI was incorporated in 1990.