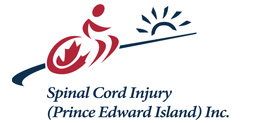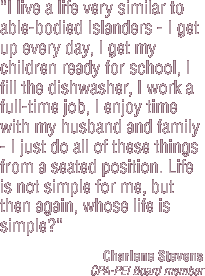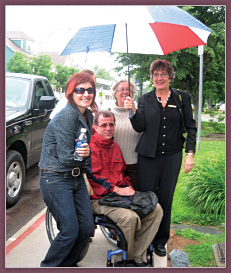 Housing
Canada Mortgage and Housing Corporation (CMHC) - PEI
Programs such as the Home Adaptations for Seniors Independence (HASI), and the Residential Rehabilitation Assistance Program (RRAP) that provide funding for disability-related home renovations, are available for low-income households, seniors, and persons with disabilities. Financial assistance takes the form of forgivable loans or non-repayable contributions and can be used to fund repairs, renovations accessibility modifications, the creation of low-income rental units, and home adaptations.
By Mail: 119 Kent Street
Charlottetown, PE C1A 1N3
In Person: Royal Trust Building
Suite 300, Charlottetown
Tel: (902) 566-7336
Toll Free: 1-800-668-2642
TTY: 1-800-309-3388
Website: www.cmhc-schl.gc.ca
---
Department of Social Services and Seniors - Housing

An overall strategic plan for affordable housing is being developed. Programs which may assist are:
Seniors Home Repair Program can provide up to a maximum of $2,000 for necessary repairs to a home.
AccessAbility Supports can provide financial aid ($10,000 every 10 years) for home modifications because of a disability.
Cost share with Canada Mortgage and Housing Corporation (CMHC) who deliver the Residential Rehabilitation Assistance Program (RRAP).
Sherwood Business Centre
PO Box 2000
Charlottetown, PE C1A 7N8

Contact: Bill Fleming, Provincial Housing Coordinator
Tel: (902) 368-5779
Email: bhfleming@gov.pe.ca
Website: click here
---
Habitat for Humanity

PEI Builds affordable housing and promotes homeownership as a means to breaking the cycle of poverty.
---
PBJ Construction

Builds custom-built accessible homes. Can do renovations to current homes to facilitate independent living for persons with a mobility impairment. "A threshold for some people is just a step-over, but to some it's like a concrete barrier."
P.O. Box 727
Cornwall, PE C0A 1H0
Contact: Peter McDonald, Owner
Tel: (902) 675-2134
Cell: (902) 628-9460
Email: pjmcdonald@pei.sympatico.ca