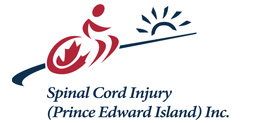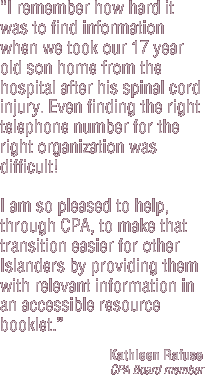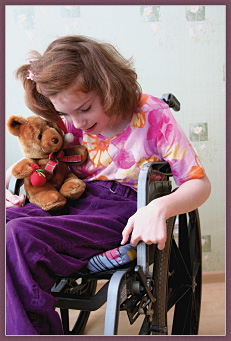 Sports and Recreation
ACCESS 2 Entertainment Card

Provides persons with a disability to receive either free admission or a significant discount for their support person at member movie theatres across Canada.
---
Active Living Alliance for Canadians with a Disability (ALACD)


A core network of individuals, agencies, communities, and organizations dedicated to facilitating increased activity for disabled persons.
Active Living Alliance for Canadians with a Disability
c/o Canadian Paralympic Committee
100 - 85 Plymouth Street
Ottawa, ON
K1S 3E2
Email: info@ala.ca
Website: www.ala.ca
---
Big Brothers Big Sisters of PEI

The leading child and youth serving organization providing mentoring programs across the country.
---
Boys and Girls Clubs of Canada - PEI

Provides a safe, supportive place where children and youth can experience new opportunities, overcome barriers, build positive relationships, and develop confidence and skills for life. Three Clubs Charlottetown, Summerside, and Wellington, are all wheelchair accessible to some degree, and programs are adapted to accommodate youth with disabilities.
39 St. Peters Road
Charlottetown, PE C1A 5N1
Tel: (902) 892-1817

Summerside
364 Notre Dame St., C1N 1S7
Tel: (902) 436-9403

Wellington Club (Seasonal)
Tel: (902) 854-3174
Website: https://charlottetownbg.com/
---
The Canadian Abilities Foundation of Canada

Abilities Magazine Website of the magazine Abilities, a publication dedicated exclusively to lifestyle options for the disabled. Abilities is a glossy, lifestyles magazine that contains articles and information that are life-enhancing as opposed to being just an advocacy publication.
255 Duncan Mill Rd. Suite 803
Toronto, ON
M3B 3H9
Tel: (416) 421-7944
Email: info@abilities.ca
Website: www.abilities.ca
---

Camp Gencheff

Operates as a year-round facility, providing enjoyable recreational programs for persons with disabilities. The essence of Camp Gencheff is focusing on abilities. The Respite Care Weekends provide parents of children with disabilities with a much-needed break, and children with a whole lot of fun.
---
The Canadian Association for Disabled Skiing (CADS) - PEI

A volunteer-based organization assisting individuals with a disability to lead richer and fuller lives through active participation in recreational and competitive snow skiing and snowboarding. (On PEI at Brookvale Provincial Ski Park.)
---
The City of Charlottetown Recreation and Leisure Department

Offers some inclusion programs for youth with disabilities. In October 2018, Victoria Park opened up their first ever, fully accessible playground.
---
Joyriders Therapeutic Riding Association

Therapeutic riding is recognized world-wide as an exciting, unique activity with significant benefits in the areas of therapy, rehabilitation and recreation. Associate member of ParaSport and Recreation PEI.
---
National Council of the Duke of Edinburgh's Award

Young Canadians Challenge is a self directed development program for young Canadians age 14 to 25. The Program equips young people with life skills to make a difference to themselves, their communities, and the world.
---
ParaSport and Recreation PEI Inc.

Provides sport and recreation programs and opportunities for persons with disabilities. Programs include wheelchair basketball, alpine skiing, Aqua-Abilities (swimming lessons for youth with a disability), Bridging the Gap program, and special events such as bowling tournaments.