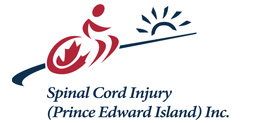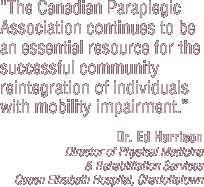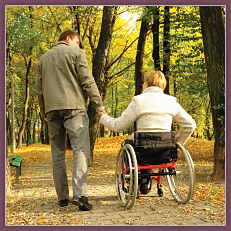 Many Islanders who develop a disability during their working or retirement years are homeowners. If they remain in their home (which for the majority is their preference) and adapt it to barrier-free accessibility, the costs can range from $10,000, as a minimum, to much higher, depending on the level of disability. If an injury or mobility impairment as a result of illness causes a person to have to move to housing that is more accessible, they may claim reasonable moving expenses of up to $2,000 as a medical expense on their tax return.
The Province's AccessAbility Supports has rececently gone through changes and now offers financial help
up to $10,000 every 10 years for home modifications required because of disabilty (formerly there was a lifetime cap of $2,000).



The Government of Canada, through the Canada Mortgage and Housing Corporation (CMHC), can also help eligible home or building owners to make housing accessible to people with disabilities through the following programs: Residential Rehabilitation Assistance Program for Persons with Disabilities (RRAP - Disabilities), which will provide up to $60,000 for needed accessibility modifictions
with conditions, and Home Adaptations for Seniors' Independence Program (HASI), which provides assistance to low income seniors up to $10,000 with conditions. These programs and several publications about home modifications can be found on the CMHC website listed in the resource directory at the back of this book.
The Canada-PEI Affordable Housing Agreement is administered through the Department of Social Services and Seniors. Provincial priorities are stated as creating "housing for families and persons with disabilities." The provincial government has partnered with Habitat for Humanity to deliver the home ownership component.
Organizations speaking on behalf of persons with physical disabilities describe a lack of accessible, affordable rental housing across the province. The Council of People with Disabilities reports that should a person with a disability require Social Assistance, the 2009 maximum shelter component is just over $500 (intended to cover rent, heat, and electricity) for a single person with a disability, while the cost of barrier-free apartments on PEI is much higher. A recent trend in Canadian homebuilding is called Universal Design. Universal design is, "The design of products and environments to be usable by all people, to the greatest extent possible, without the need for adaptation or specialized design."1 Essentially if new homes are built with elements like wider doors and hallways, an accessible washroom on the lower level, no step up into houses, keyless locks with a remote control or keypad, and lever style door handles, they become not only spacious homes to age gracefully in, but houses that can be used by any family member or friend with a mobility impairment. Universal design is functional, beautiful, and adds very little to initial home building costs as compared to adapting a home at a later date.