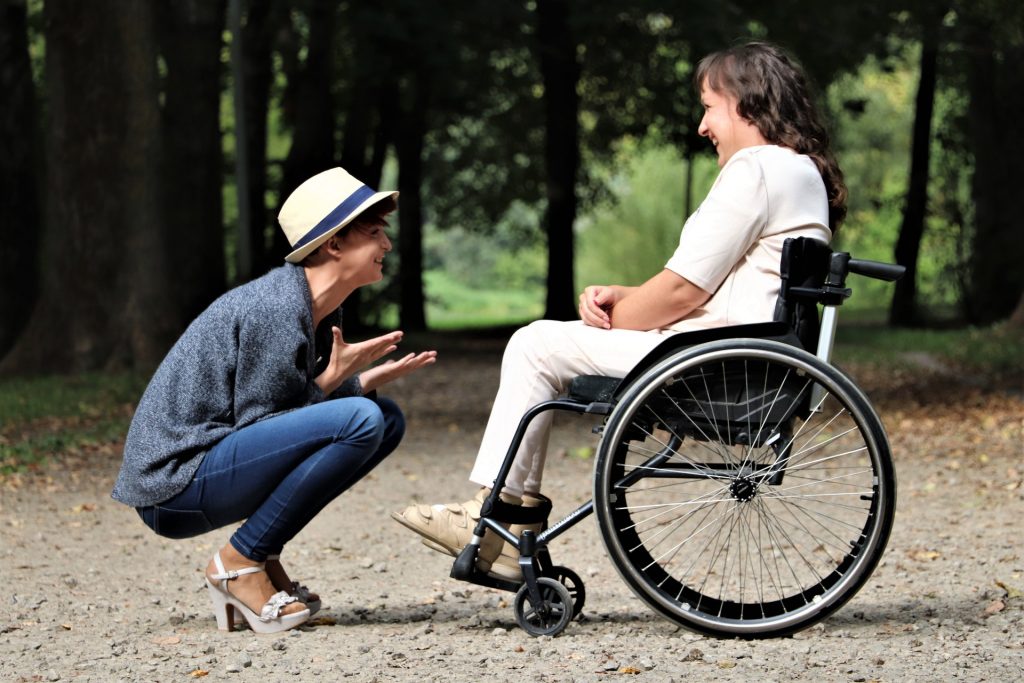 Accessibility Audits
Peer Support Program
Accessible CrossFit Program
Mobility Inclusive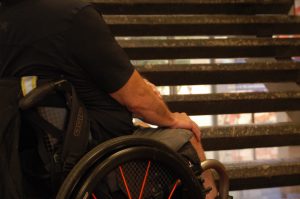 Businesses and events would like to be accessible to all, but it can be difficult for an able-bodied person to know what challenges their place of business or venue might present to an individual whose mobility is impaired.
SCI PEI is happy to have someone from our organization help you assess your accessibility plan, and make suggestions for possible improvements.  Contact us, and we will accompany you to your site for a no-cost hands-on assessment.
A spinal cord injury changes life instantly. Everyday activities, once taken for granted, become new and frightening challenges.
SCI PEI's volunteers speak from personal experience, come from all walks of life, and can be instrumental in allowing new SCI patients to come to terms with their new life.
The support team meets with the spinal cord-injured individual and their family members to guide and support them, together and individually, through the rehabilitation process. They serve as mentors, through their positive attitudes and personal accomplishments, to illustrate that although there are challenges, you can get your life back.
To sign up for Peer Support, please fill out the form below.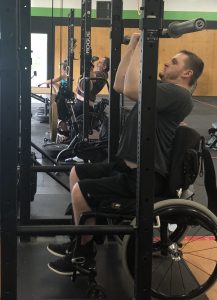 It can be challenging for people with spinal cord injuries to maintain physical fitness.
Fitness facilities may not be accessible, personal trainers may not be knowledgable, and certain exercises may not be possible depending on your level of injury.
That's why we partnered with CrossFit 782 to create a program that addresses accessibility barriers and empowers our clients, with the help of skilled staff, to break a sweat and get their heart pumping for a truly satisfying workout.
The Accessible CrossFit program is on hold until September, but until then the team at CrossFit 782 is happy to accommodate members with mobility issues through integrated classes.
Members must now book ahead of time to secure a spot in the class here. Those needing accommodations may find the 11am, 1:30 and 2:45 classes to be a better experience as they are typically quieter with smaller groups. That being said, all are welcome to join whichever class they prefer.
Memberships will be paid individually until further notice.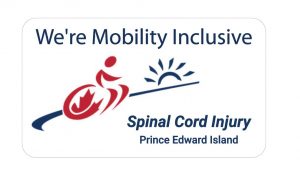 SCI-PEI is thrilled to announce a new accessibility program!
Getting in and out of a car while managing a wheelchair can be difficult at the best of times, and even more so when the weather is bad.  Carrying spillables from a chair can be dicey.  Picking up a takeout meal can become almost impossible without a little help, which is where the Mobility Inclusive program comes in.
We approached a number of local businesses and their response was overwhelmingly and heart-warmingly positive.   Virtually everyone we approached has enthusiastically signed on!
Any business displaying the sticker above will bring your takeout order to your car if mobility impairment makes it difficult for you to get it yourself.  If you have a Designated Parking Permitin your car, and no able-bodied passengers, simply call your order in, tell them where you are parked, and they will deliver to your vehicle.
The following have local businesses have all agreed to participate - the list is growing, so keep checking back.
Jack's Pizza & Donair
Dino's Pizza
Swiss Chalet/Harvey's
Dominos (Summerside, Stratford, Buchanan Drive, University Ave)
Famous Peppers
Crafters Burger Co
Little Christo's
Pizza & Donair Hub
Taste of India
Thirsty Chef