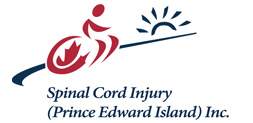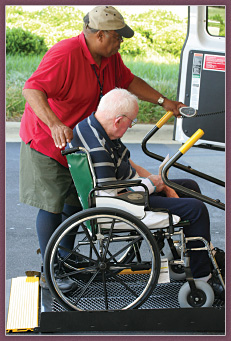 Education & Training
Aboriginal Education (Department of Education & Early Childhood Development)

Contact the Aboriginal and Diversity Education Consultant.
Aubin Arsenault Building, Room 317
PO Box 2000
Charlottetown, PE C1A 7N8
Website: click here
---
The Academy of Learning

Completely accessible in Summerside. Limited accessibility in the Charlottetown and Montague locations, but does provide students who have a mobility disability with online training from home (or another location that they may prefer).
---
Atlantic Provinces Special Education Authority (APSEA)

An interprovincial cooperative agency established in 1975 by the Ministers of Education of the four Atlantic Provinces. It is authorized to provide educational services, programs, and opportunities for persons from birth to 21 years of age with low incidence sensory impairments, including children and youth who are deaf, deaf-blind, hard of hearing, blind, or visually impaired.
---
Atlantic Centre of Research, Access and Support for Disabled Students

Acts as a resource base for regional universities, providing consultation regarding students and programs.
923 Robie Street
3rd floor Student Centre
Halifax, NS B3H 3C3
Tel: (902) 420-5452
TTY: (902) 425-1257
Email: david.leitch@smu.ca
Website:/smu.ca/campus-life/fred-smithers-centre.html
---
CanLearn (Government of Canada)

Online resource provides all the necessary resources (from interactive planning tools to information about savings programs, student loans, and scholarships) to Canadians facing important decisions when saving for, selecting, and financing their post secondary education.
---
Le Collège Acadie Î.-P.-É.

The only francophone community college in PEI with post-secondary programs delivered from Wellington, Charlottetown, and Deblois. It is equipped with video conferencing systems and computerized data networks for distance learning.
---
Craft Education Award Program

For full-time craft students who are residents of Prince Edward Island, studying at a recognized institution of craft and design in Canada..
PO Box 910
Charlottetown PE C1A 7L9
Tel: (902) 368-6300
Toll-free: 1-800-563-3734
Email: business@gov.pe.ca
---
Department of Education and Early Childhood Development

Policies on diverse educational services in schools for the education of young people with a disability are contained in the Minister's Directive available online. The Department also maintains a fund for assistive technology (AT) devices in schools. A designated accessible parking space is provided.
The Sullivan Building
16 Fitzroy Street, PO Box 2000
Charlottetown, PE, C1A 7N8
Peter Meggs, Special Education
Coordinator
Tel: (902) 368-4717
Email: pcmeggs@edu.pe.ca
Shelley Nelson, Community Access
Facilitator
Tel: (902) 620-3746
Email: slnelson@edu.pe.ca
Website: click here
---
Department of Innovation and Advanced Learning

Interested persons enroll in Apprenticeship after they start work in a designated trade.
Continuing Education and Training
- Apprenticeship
PO Box 2000
Charlottetown, PE C1A 7N8
Tel: (902) 368-4460
Website: www.apprenticeship.pe.ca/
---
The Government of Prince Edward Island-Student Loans

Offers the option of student loans to pay for the initial administration costs, course fees, and living allowances for post-secondary education.
90 University Avenue
Suite 212, PO Box 2000
Charlottetown, PE C1A 7N8
Tel: (902) 368-4640
National Toll Free: 1-888-815-4514
Website: click here
---
Harbourview Training Centre

Primarily engaged in job counseling, job training, and work experience for unemployed and underemployed persons and persons with disabilities.
P.O. Box 452
Souris, PE C0A 2B0

Contact Person: Judy Hennessey
Tel: (902) 687-3032
Web: Click here
---
Harmony Training Centre

Offers general employment skills training, career exploration, upgrading programs, specialized training in a number of areas, and community development and entrepreneurship training.
---
Holland College

Call to check program accessibility if you are a student with physical, mobility, or intellectual disability or a mature student with a disability.
---
National Educational Association of Disabled Students (NEADS)

Increases public awareness of issues and concerns affecting the educational resources and environment of students with disabilities, as well as information on access to post secondary education and the labour market for post-secondary graduates with disabilities. "Moving On" is a downloadable online transition guide in PDF for high school students. (www.neads.ca/movingon) The PEI representative is UPEI student Paul Cudmore.
---
PEI Literacy Alliance

Advances literacy for the people of Prince Edward Island.
---
The University of Prince Edward Island

Committed to creating an accessible and inclusive community for all students including equal access to University services, programs, and facilities for students with disabilities.
---
Workplace Learning PEI

Works through "Prior Learning Assessment Recognition" (PLAR) and the "Essential Skills Program" in partnership with businesses, unions, and organizations to assess learning needs and recommend a variety of programs to meet the needs of your employees.
PO Box 3254
40 Enman Crescent
Charlottetown, PE C1A 8W5
Tel: (902) 368-6280
Email: LoriJohnston
lajohnston@edu.pe.ca