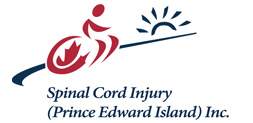 2012 Canadian Paraplegic Association - PEI "$3,000 Summer Cash Giveaway"
2012-10-01
The winner of our 2012 "$3,000 Summer Cash Giveaway" was Edward Pearson from Summerside with his winning ticket number #5018!

Thank you to everyone that had purchased tickets and we look forward to your involvement in our 2013 campaign!

The money raised has helped people with Spinal Cord Injuries and other physical disabilities, to achieve independence, self-reliance, and full community particpation!
---