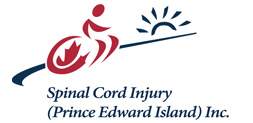 Summer Cash Giveaway 2019
2019-06-19
Spinal Cord Injury PEI has been holding its Summer Cash Giveaway fundraiser for 25 years in an effort to support people with spinal cord injuries and other physical disabilities on PEI.
The much-needed funding goes toward activities such as our Peer Support Program, which enables us to guide and mentor newly injured individuals, our many Community Events, which promote individuals to become engaged in their community through sport and recreation, and our Adaptive CrossFit Program, which was created to ensure people with physical disabilities have a supportive environment to reach their fitness goals.
Grand prizes are $3500 for first, $500 for second, and $100 for third and forth.
Draw date for the fundraiser is: July 12th, 2019
If you would like to purchase tickets for the Summer Cash Giveaway, please call our office at 902-370-9523
Ticket prices are $20/each, 2/$30 or 4/$50 and can be purchased via cash, cheque, credit card, or email money transfer.
The team at Spinal Cord Injury PEI thanks you for your support!
---