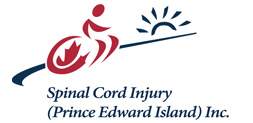 First Annual Chair Leaders Event held in Charlottetown
2011-05-04
We would like to present you with an exciting opportunity! You have been chosen by the Canadian Paraplegic Association to participate in a fantastic disability awareness fundraising campaign and be a "CHAIR-LEADER" on May 4th, 2011. You have the opportunity as a Leader in our community to set a positive example and create awareness about obstacles people with disabilities face on a daily basis.
As a CHAIR-LEADER, you will use a wheelchair for one workday, while going about your daily routines. As a CHAIR-LEADER you will tackle some of the barriers faced by persons with mobility disabilities in your community including public access to buildings, dining, transportation, and restroom facilities. You will be viewed as a community leader while raising funds for persons with disabilities. With your support, the CHAIR-LEADERS event will bring a new-found awareness to our work for a more accessible Prince Edward Island. You are asked to donate $500 or collect pledges from your friends (however we do appreciate any amount raised!) and will be provided with a wheelchair and basic wheelchair training.
The Canadian Paraplegic Association - PEI provides essential services such as Rehabilitation Support and Service Coordination, Community Development and Systemic Change, Peer Program, and Information Services. Your participation as a CHAIR-LEADER allows us to continue providing these programs and services. Please show your needed community support by filling out the attached registration form.
Below is links of "A Channels" and "Live at 5" coverage of last year's events in Ottawa and Nova Scotia... with your support we will have great success!!
http://www.youtube.com/Amorningvideo#p/u/16/ESkpkEcV94I
http://www.youtube.com/watch?v=CPOHr4XWFwc
I look forward to discussing this unique opportunity with you. I can be reached at (902) 370-9523 or
Email – pcudmore@cpapei.org.
Paul Cudmore – Executive Director
---