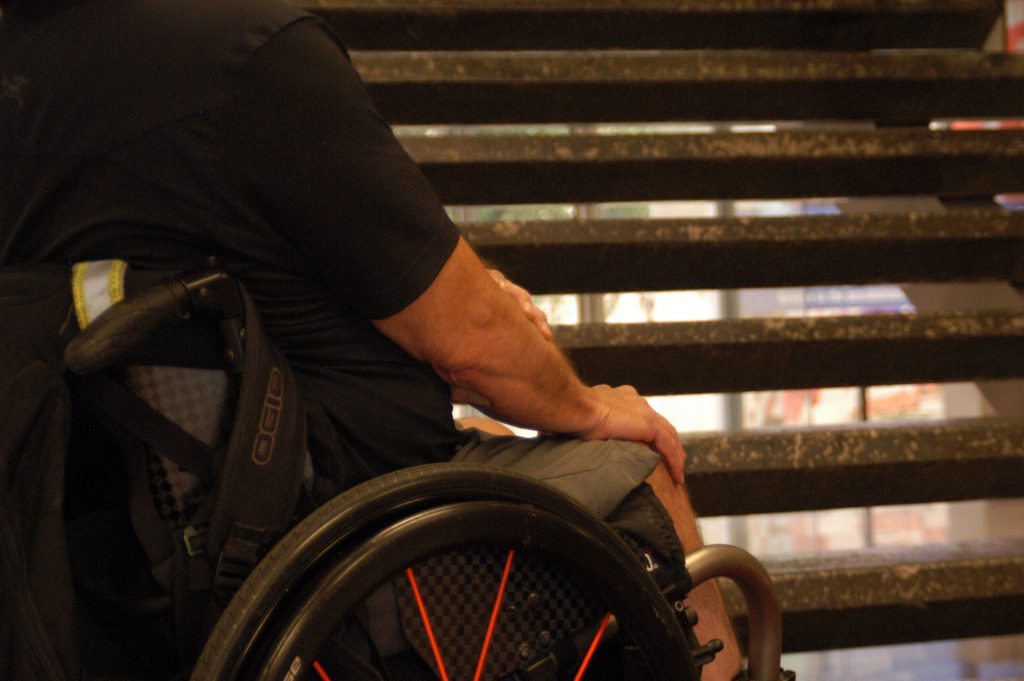 Accessibility Starter Pack
Accessibility Auditing Service
Want to know if your business is accessible?
If you own a business, you're always looking at ways to attract new customers. But have you ever wondered if accessibility barriers at your business might be keeping a whopping 11% of Canadians with disabilities from visiting your store?
For an able-bodied individual, the many variables that go into accessibility can be easy to overlook. But what if you had a guide to help you determine what barriers exist at your business?
We've got you covered! Below are some points to think about as you transition to a more inclusive space.
RAMPS AND DOORS
Doors should be wide enough for a person in a wheelchair to enter comfortably - at least 85cm.
Automatic doors make it easier for people with mobility issues, parents with strollers, and seniors to enter.
Ramps should be present but should not be too steep as this could become dangerous. They should be clear of difficult terrain such as ice. Many businesses have wheelchair ramps but do not realize that their ramp is not actually usable and safe.
FLOOR SPACE
Ensure your salesfloor is clear of any obstacles or clutter. This will eliminate tripping hazards and make it easier for individuals with disabilities to get around.
If you own or manage a restaurant, try to make sure there is enough space between tables for a person in a wheelchair to maneuver comfortably.
SIGNS
Signs should be clear and legible for people with low vision, which can also help the hard of hearing navigate the site easily.
Ideally, signs should use a 72-point, sans-serif font such as Verdana or Arial.
WASHROOMS
In addition to wider doors at entrances, accessible washrooms should have a door that is at least 85cm wide. 
There should be a grab bar at the side and back of the toilet for the mobility challenged.
There should be an 80cm space beside the toilet and a turning radius of 1.2m. 
Consider a bathroom stall door that swings out, instead of in, to provide even more room for patrons to maneuver.
TABLES
Higher tables are not accessible to people using mobility devices. Ensure there are always some lower tables available to accommodate patrons who are seated lower to the ground.
Consider whether table legs would get in the way of patrons using mobility devices. Avoid tables with legs that are heavy and cross-shaped, for example, as it can hit the footrest of someone using a wheelchair.
Businesses and events would like to be accessible to all, but it can be difficult for an able-bodied person to know what challenges their place of business or venue might present to an individual whose mobility is impaired.
SCI PEI is happy to have someone from our organization help you assess your accessibility plan, and make suggestions for possible improvements.  Contact us, and we will accompany you to your site for a no-cost hands-on assessment and help you apply for government funding available for renovations.